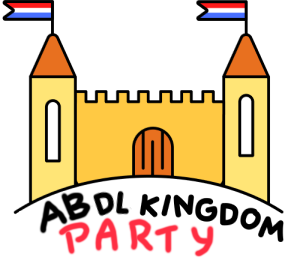 ABDL Kingdom by Arvid & Emma, in Akhnaton Amsterdam
Every two months we're having a grand ABDL party in Amsterdam city centre, at a 5 minutes walk from Amsterdam Central Station.
ABDL Kingdom is a cosy friendly party for age players, AB's, DL's and caregivers. You can choose what you want to wear, be it a romper and diaper, a cute dress, your daily clothes or just a diaper and a t-shirt. We play games, have drinks and snakcs together and we're having a great time.
ABDL Kingdom is powered by Cuddle Kingdom and I get to be the host, yay!
Hope to see you there 💚💜💛
Xx Emma