Nursery Parties
Registering for Nursery parties is not possible now, because of a waiting list.
The Nursery is a safe place for littles to meet, chill, be little, make colourings, relax in between the stuffies, just have a good little time.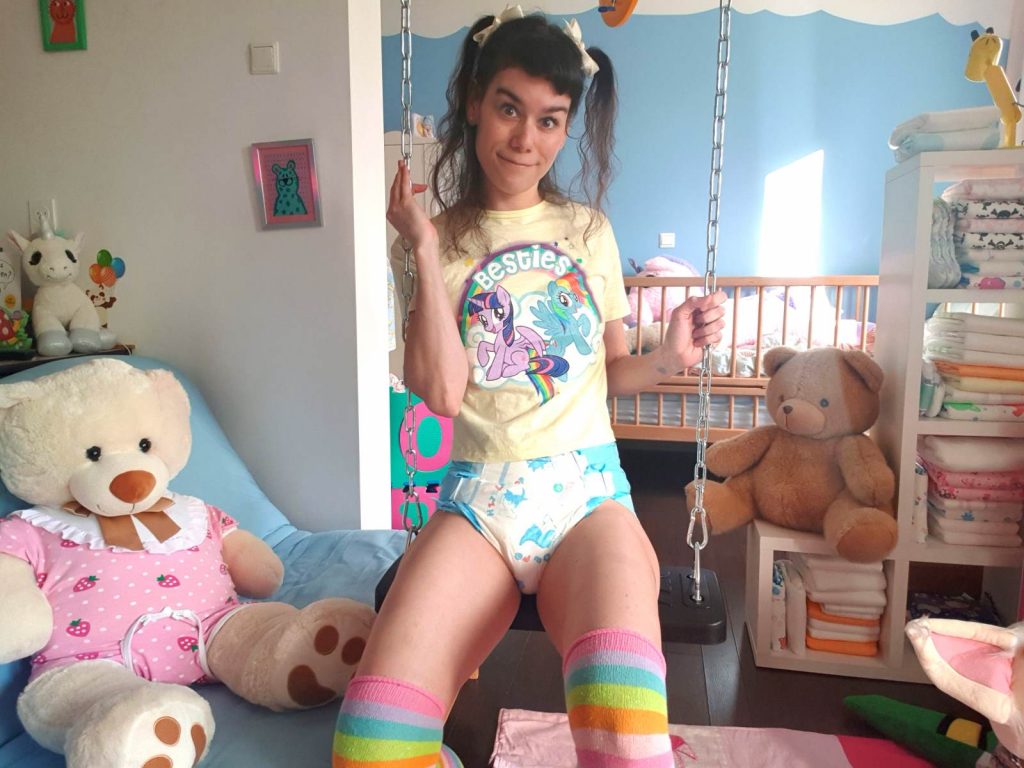 I run the Nursery as a charity for the ABDL community which means that the Nursery parties are completely free of charge. This includes drinks, sweets, snacks, ABDL diapers and there are toys, clothing, baby bottles, bibs, rompers and of course lots of stuffies.
The Nursery is not a public place, it's Emma's private space.
What can you expect?
wear your favourite Little clothes
make colourings and drawings
play card games
drink from your sippy cup
bake pancakes
play on the swing
meet awesome people like you
play with all the toys and puzzles in the toy chest
sing songs together
craft paci clips
Nursery Feestjes
Aanmelden voor Nursery feestjes is even niet mogelijk, want er is een wachtlijst.
De Nursery is een veilige plek voor littles om elkaar te ontmoeten, relaxen, klein zijn, kleuren, chillen, gewoon lekker naar je zin hebben.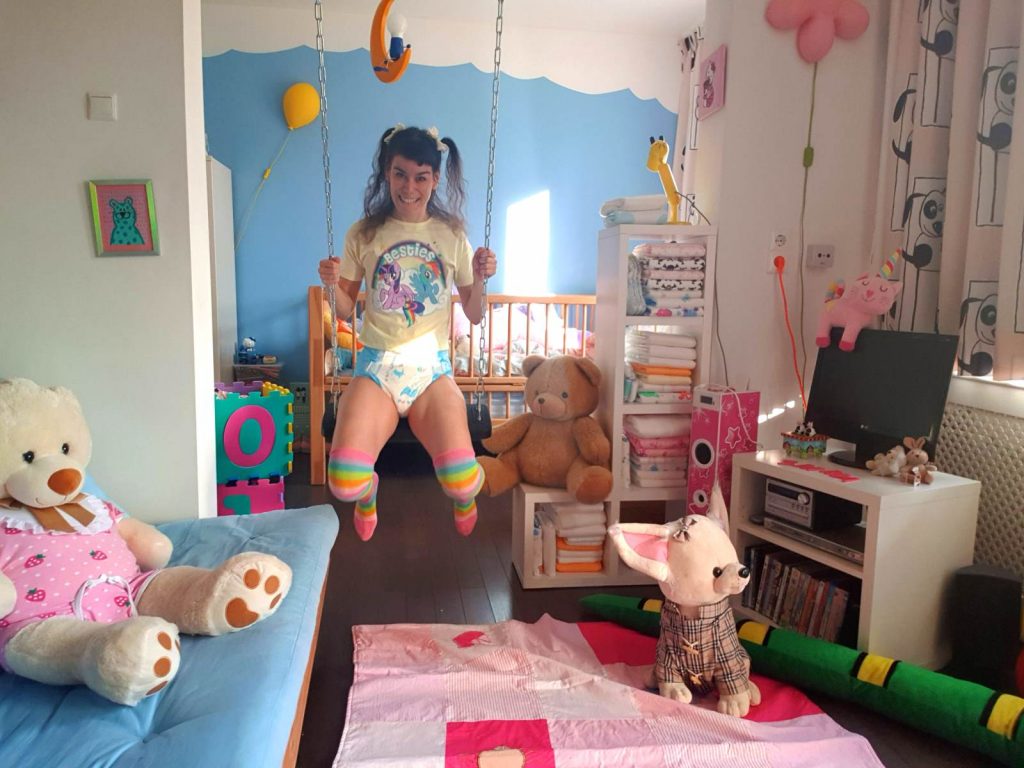 Ik run de Nursery als liefdadigheid voor de ABDL community, wat betekent dat de Nursery feestje helemaal gratis zijn. Dat is inclusief drinken, snoep, hapjes, speelgoed, ABDL luiers en er zijn kleertjes, speelgoed, babyflesjes, slabbetjes, rompers en natuurlijk heel veel knuffels.
De Nursery is niet een publieke plek, het is Emma's plekje.
Wat kan je verwachten?
draag je favoriete Littles kleertjes
maak kleurplaten en tekeningen
speel kaartspelletjes
drink uit je tuitbeker
bak pannenkoeken
lekker schommelen
ontmoet leuke mensen zoals jezelf
speel met al het speelgoed in de speelgoedkist
zing samen liedjes
knutsel speenkoorden