How about a play date in my Nursery?
What I have to offer is sweet, nice and real. I am a genuine Adult Baby Diaper Lover and I love to be little, I love to be diapered and cared for, I love board games, jigsaws and colourings.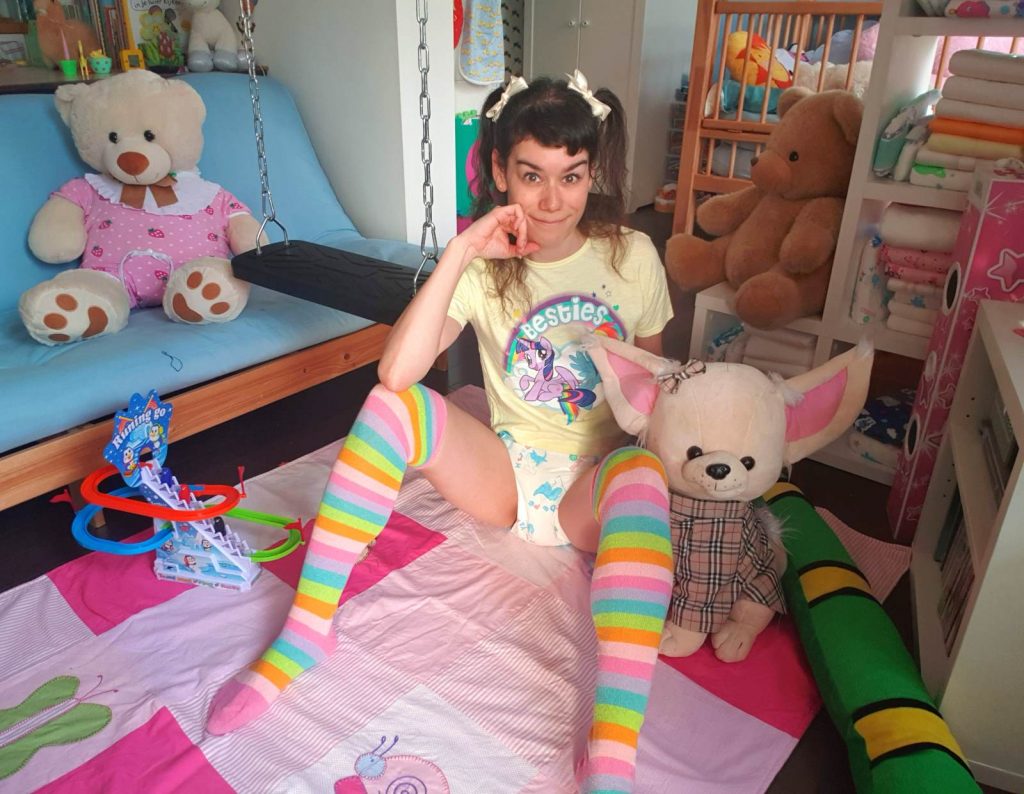 Costs and cause
For an afternoon from 14:00 hrs to 18:00 hrs (4 hours) you will have my undivided attention. The costs are 450 euros. A hundred per cent of that goes to what I do for the ABDL community. I have only one private play date per month so please let me know in advance 🙂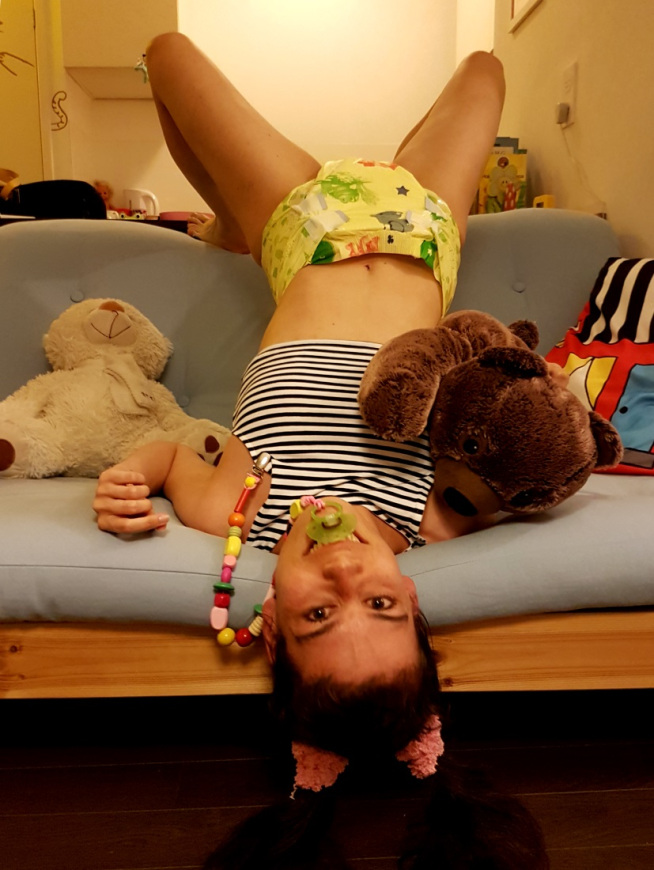 Dress up
Let's dress up in our cutest outfits! What are you going to wear? Maybe a cute romper, or soft pyjamas? Or maybe dungarees?
I love to wear ruffled dresses, anything pink, frilly socks, soft PJ's and onesies with snaps. And a thick crinkly diaper underneath ?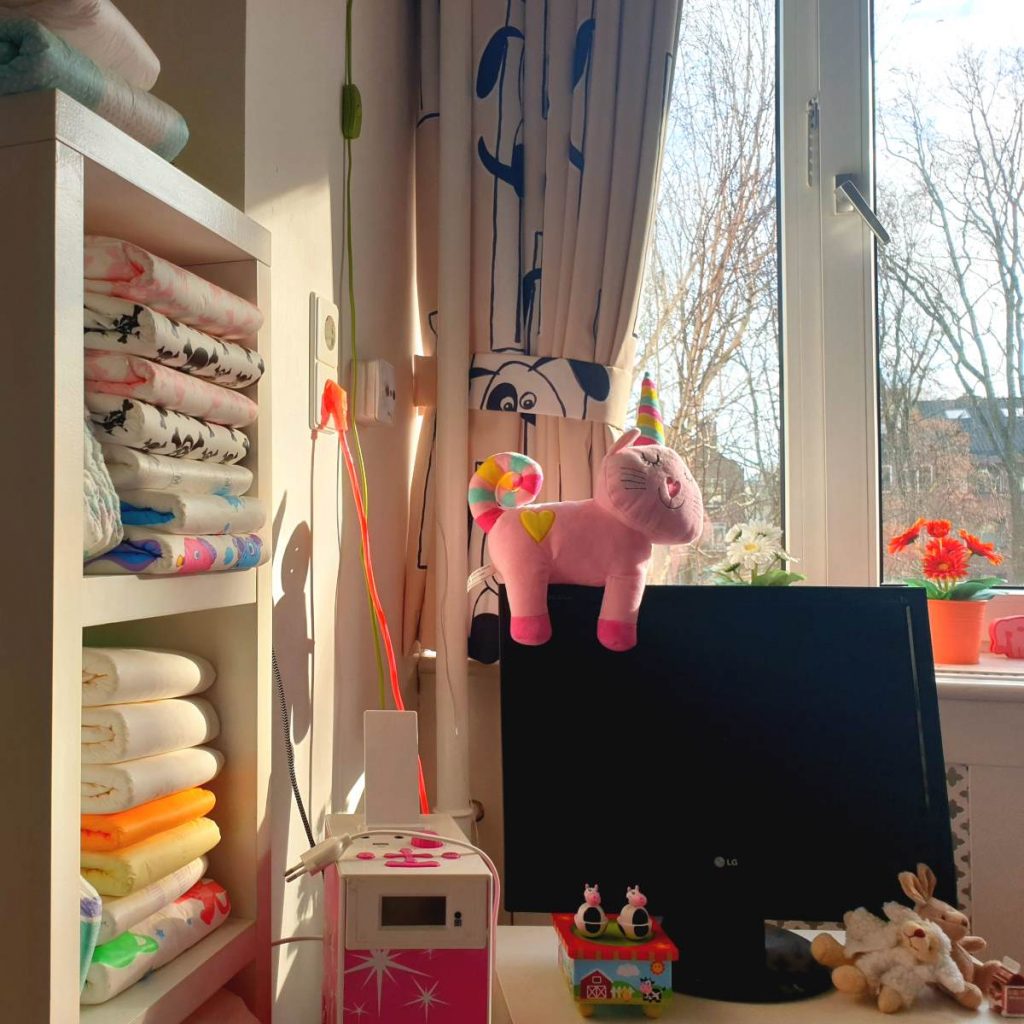 Diaper wellness
One of the most relaxing things in life is when someone changes your diaper, taking their time, making sure you are all taken care of. I love to have my diaper changed and I doze off a little into relaxation.
I also love to change someone elses diaper, it's so pure and innocent and it's wellness times ten.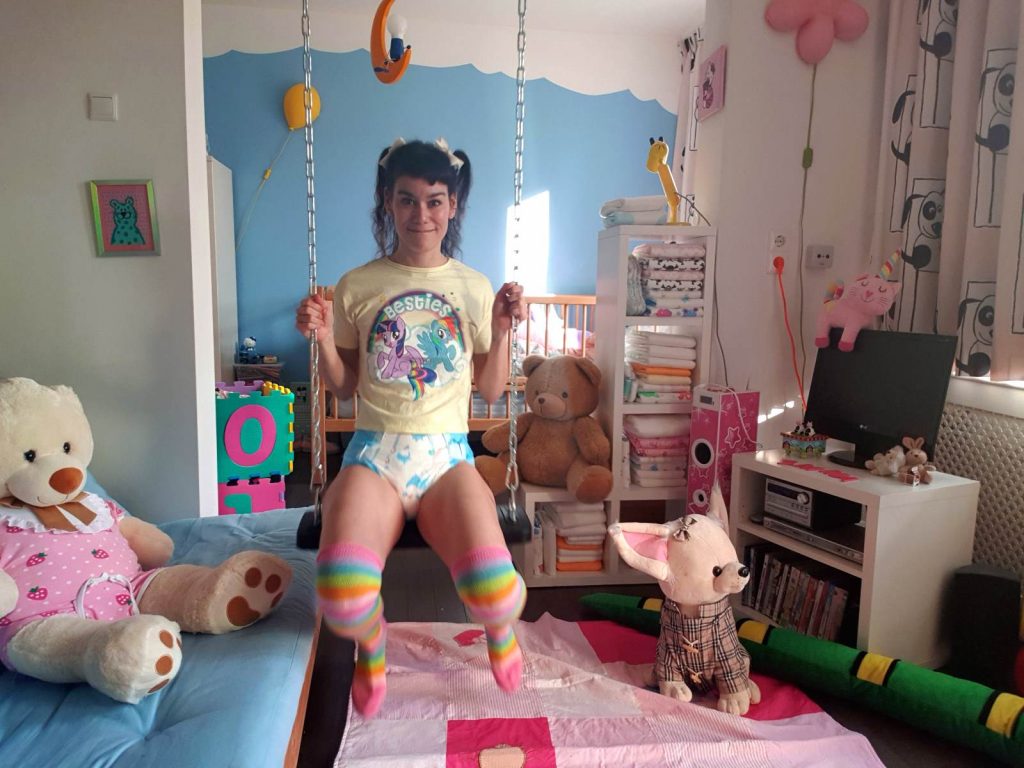 Do fun stuff together
I love to play board games and card games and I have cute toys. I have colouring books and pretty crayons. I love to cuddle up and watch cartoons as well. I love to sing-a-long with baby shark do do dodo dooo! What do you like to do for fun?
I do not expect
I don't expect you to be super experienced with being little, or with being a caregiver. It's okay if you are not. I will make little suggestions about what we can do. Also, we can take time-outs to relax, talk and have a tea together. 🙂
I do not expect you to bring anything like diapers or baby food. I have the in my Nursery. Of course you can bring stuff if you like. But you don't have to.
Please do not expect
Please do not expect anything sexual. Our play date is about having fun, relaxing, and being yourself. This is not a sex service and even though there is the option of diaper changing, nobody runs around naked and stuff.
When would you like to babysit me?